Delivering the information you need, digitally.
The RSH Handbook facilitates expert clinical practice in the delivery of reproductive and sexual health services in primary care.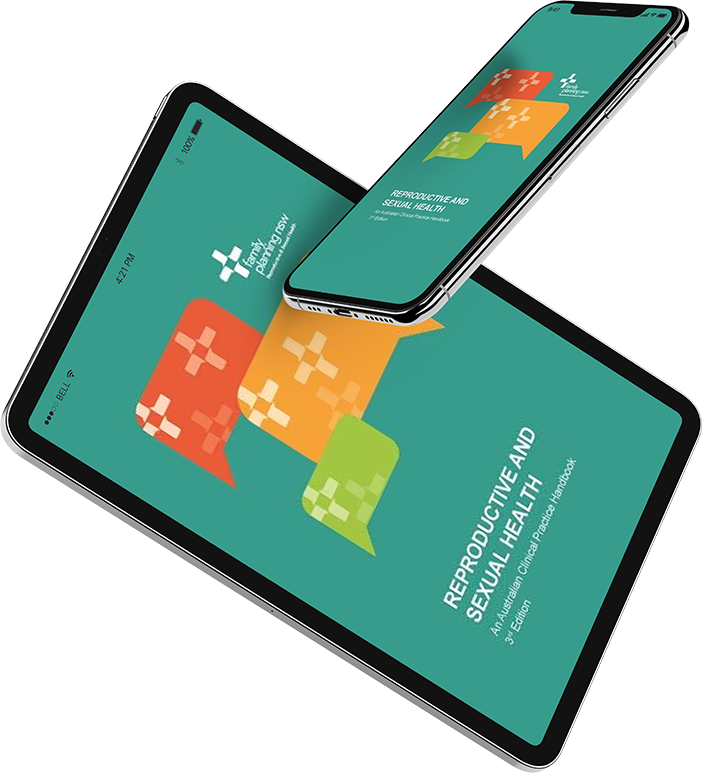 More than just a handbook

Trusted Organisation
Trusted Organisation: Family Planning NSW is trusted by clinicians and the broader community.

Concise and Current
Up to date, evidence-based information and guidance including links to expert evidence.

Digital Format
Easily access the handbook at point of care via desktop or your smart device, anywhere, anytime.
User Friendly
Easily use and navigate through the handbook using the search function to find information.
Family Planning NSW is a leading provider of reproductive and sexual health education.
Visit www.fpnsw.org.au for more information on our education courses.